Purchasing cryptocurrency through the Mercuryo widget is a simple process. Follow these steps:
Access the Deposit Option:
From your account dashboard, navigate to Funds and select Deposit. Alternatively, you can access the deposit option directly from the wallet of your choice.
Choose the Currency:
Select the cryptocurrency you want to purchase from the dropdown list.
Select Payment Options:
Depending on the cryptocurrency, choose either the Fiat and/or Credit/Debit Card option.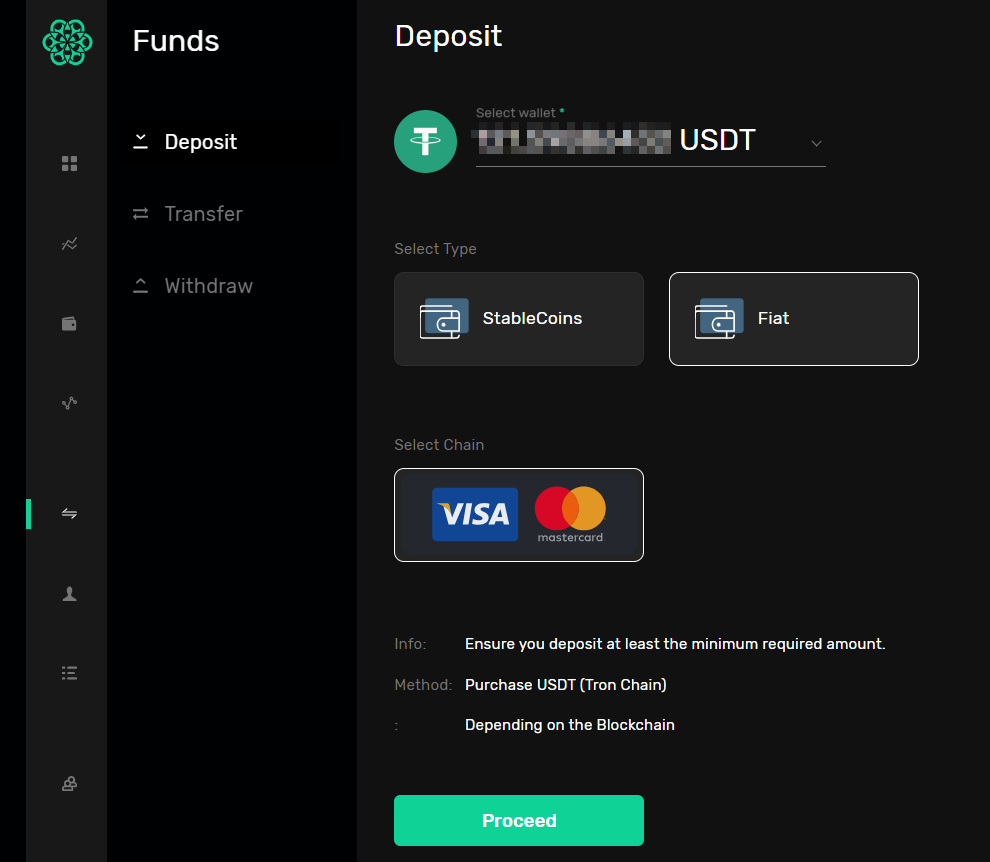 Proceed to Payment:
Click Proceed, and a new window will open with payment options.
Specify Your Location:
Choose your country from the options provided.
Enter Amount and Review Fees:
Enter the amount of fiat currency or cryptocurrency you wish to purchase. If the amount is too small, you'll receive an alert. You can view the transaction fees by expanding the dropdown.
Initiate the Purchase:
Click the Buy button to proceed to the next step.
Account Registration (If Necessary):
If you don't have an account with Mercuryo, you'll be prompted to enter your email and complete the registration process.
Verify via Email:
After clicking Buy, enter the authorization code sent to your email.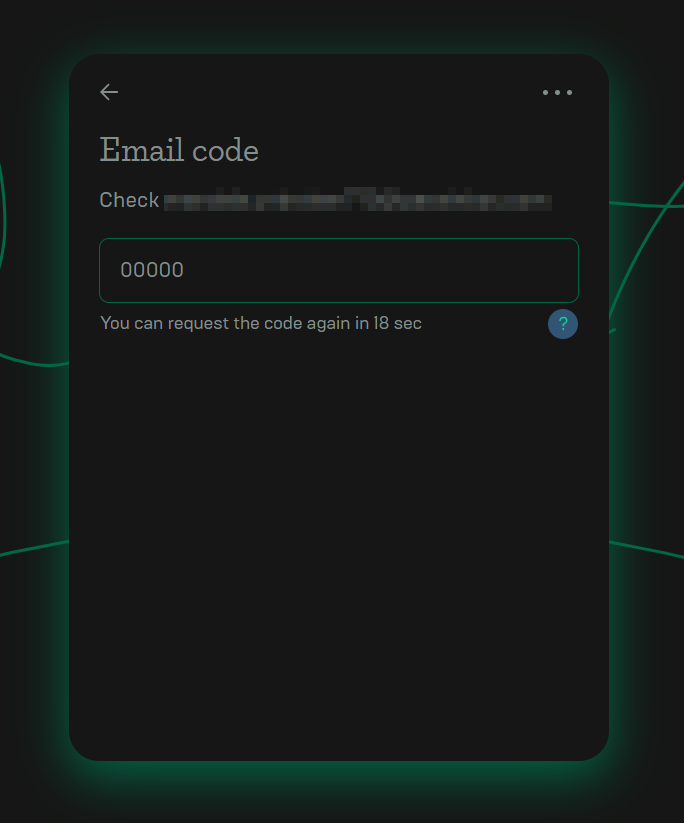 Provide Payment Details:
Choose your preferred payment method and provide the necessary payment details as requested.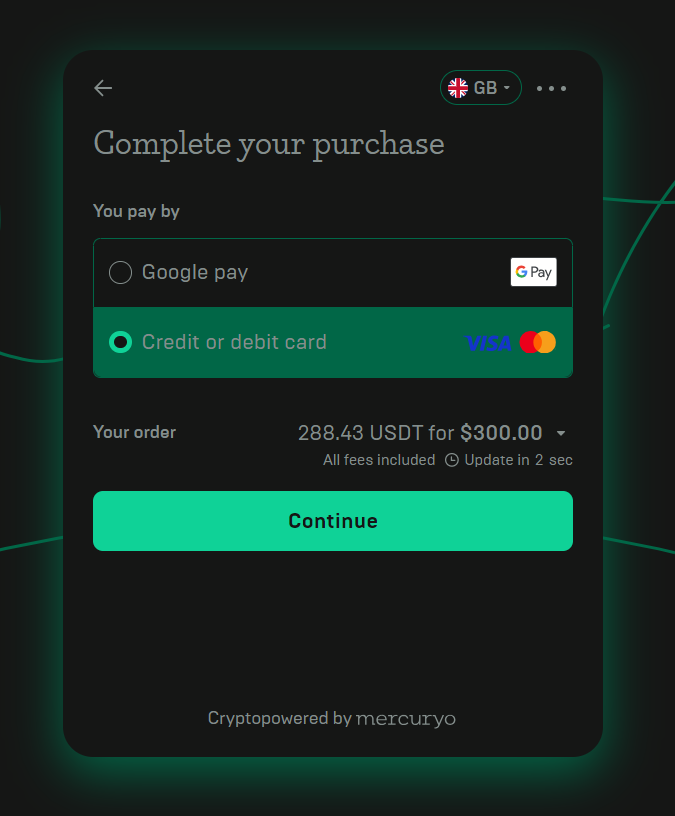 Confirm the Transaction:
Click the Pay button to confirm your purchase.
Monitor Transaction Progress:
A confirmation screen will display the progress of your transaction. You will also receive emails from Mercuryo and Mandala once your deposits are confirmed on the blockchain.