Fellow Mandalarians,
Mandala Exchange will list Glimmer (GLMR), and will open trading for GLMR/BTC, GLMR/BUSD, and GLMR/USDT trading pairs on 2022-01-11 at 16:00 (UTC).
Deposits for GLMR will open on 2022-01-11 at 10:00 (UTC). Users can deposit Glimmer here.

Withdrawals for GLMR will open on 2022-01-12 at15:00 (UTC).
Note: The withdrawal open time is an estimated time for users' reference. Users can view the actual status on the withdrawal page


What is Glimmer (GLMR)?
Moonbeam is an EVM-compatible and substrate-based blockchain, which operates as a Polkadot parachain. Glimmer (GLMR) is the utility and governance token of the network, users can participate in governance, paying transaction fees, earning rewards through providing liquidity, and staking.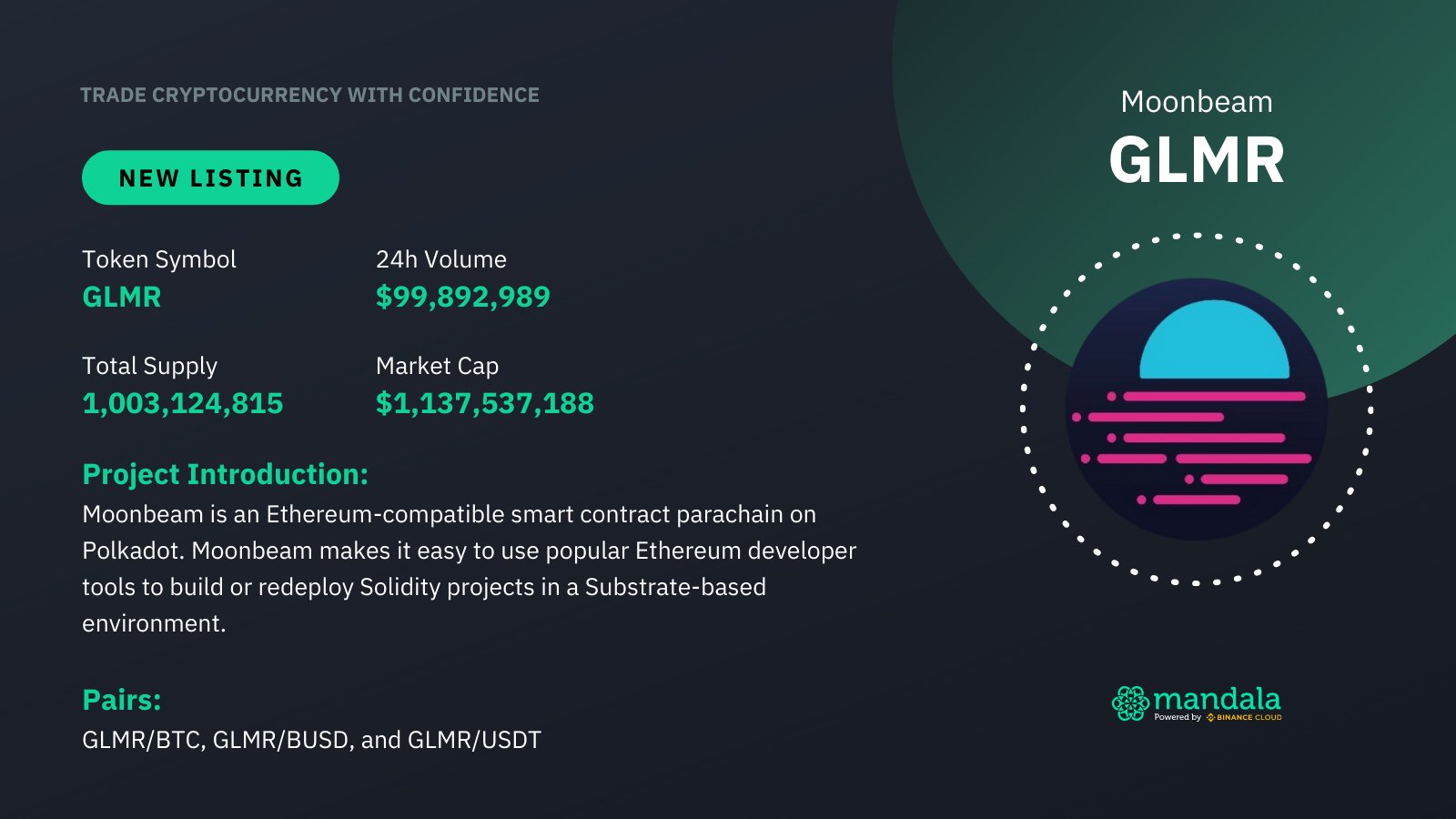 Risk warning: Cryptocurrency trading is subject to high market risk. Please make your trades cautiously. Mandala Exchange will make best efforts to choose high-quality coins but will not be responsible for your trading losses.
Thank you for choosing Mandala Exchange for your crypto trades.
Mandala Exchange reserves the right in its sole discretion to amend or change or cancel this announcement at any time and for any reasons without prior notice.